ForeverSafe™ Cemetery Vases
One of the most attacked items in cemeteries across the nation are cemetery & memorial vases. The remembrances we leave keep the spirit of our loved ones alive. The marker of a gravesite is sacred ground and a place many memories are shared. The loss of a cemetery vase can be devastating for a family. It is unnecessary and vulnerable to use metals to cast memorial & cemetery vases. Thieves are stealing them by the hundreds from cemeteries in almost every city across the globe. The ForeverSafe™ Cemetery Vase is a beautiful alternative to susceptible metal counterparts.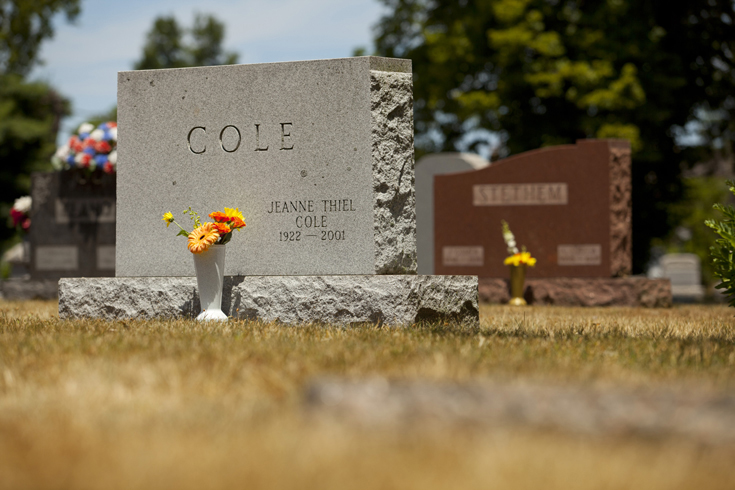 If you have had a cemetery vase stolen, next time around choose ForeverSafe for your replacement. All ForeverSafe™ Cemetery Vases are adaptable to fit any of the most common canisters. With just a little information and a few photographs, our sales experts can get you fitted for the correct cannister. They snap in just like metal vases. ForeverSafe™ Cemetery Vases offer exclusive metallic and granite effects so the quality of your cemetery vase shines through. Never worry about freezing water or damage by the rain. ForeverSafe™ weathers all seasons and will be there when you visit time after time. Bring flowers forever and ForeverSafe™ will be there.

Choose a matching memorial or cemetery vase and urn set for rest and remembrance. Offering cemetery vases and burial urns made from the same material. Choose and round or square urn in any of our finishes and match the memorial vase. Or choose the color vase that matches the cemetery standard. Forever Safe vases are designed to merge effortlessly with cemetery fixtures and are an answer to loss due to theft.

Get the look and lifespan of granite without the cost. Have the beauty of marble without worry, wear or tear. Deter theft while enjoying the beauty of bronze without the high risk of theft. All ForeverSafe™ Burial urns and Cemetery Vases are made out of certified prime virgin Polyethylene, offering unsurpassed durability. The design of ForeverSafe™ offers products that reflect quality and style while impervious to weather and water changes. Cold and damp conditions do not affect ForeverSafe products. Remember them forever…. with ForeverSafe™.
Cemetery Vase Features
Beautiful Granite and Metallic colors and textures.
Polyethylene material deters cemetery vase from theft unlike metal counterparts
Includes anodized aluminum plate and stainless steel hardware (replacement vase)
Does not deteriorate due to exposure to water and elements, impervious to the weather.
Available as matching Canister Set or as Replacement Vase
Manufactured in America of materials produced in America
Cemetery Vase Dimensions
8" (height) x 11" (width) x 8" (depth)
Cemetery Vase Image Gallery
| | | | |
| --- | --- | --- | --- |
| White Granite Urn & Vase Canister Set | Terra Cotta Granite Urn & Vase Set | Mahogany Urn & Vase Set | Black Granite Urn & Vase Set |
| Grey Granite Urn & Vase Set | Brown Granite Urn & Vase Set | Antiqued Urn & Vase Set | Bronze Urn & Vase Set |
Cemetery Vase Information
For more information on the ForeverSafe™ Cemetery Vases: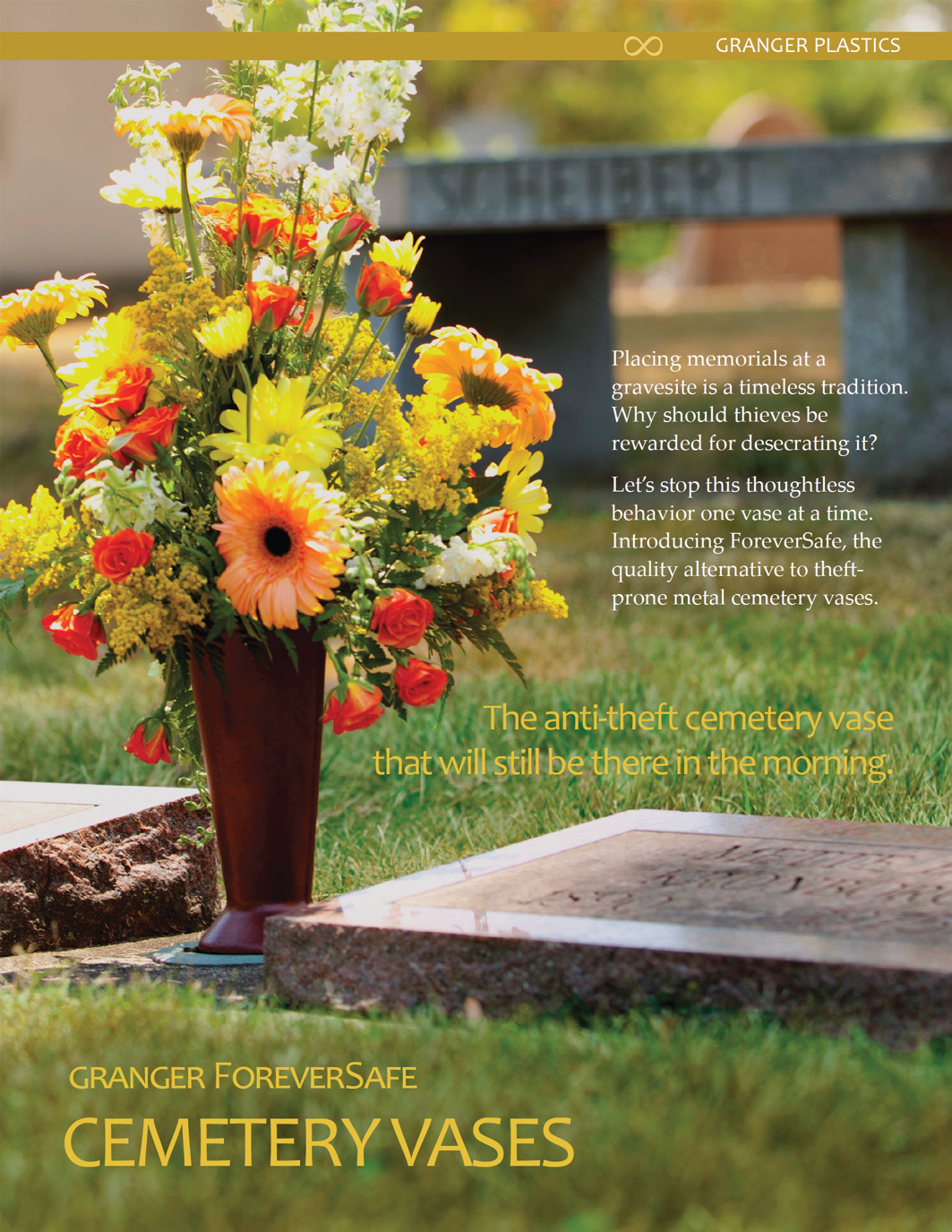 Cemetery Vases
Cemetery Vase Freezer Testing
Cemetery Vase Weed Eater Test